"Veteran photojournalist Julia Cheng captures the magical moments and exceptional portraits that create a timeless record of your day. Cultural sensitivity and artistic passion hallmark her discreet yet intimate style."
- theknot.com
As a news photographer, my trademark has been capturing candid personal moments in beautiful light and covering unfolding events while minimizing my presence. It's an approach that lends itself perfectly to documenting weddings because I strive to make pictures that remind you of not just what you do on your wedding day, but how you feel.
"I really like this photojournalism style. I almost forgot you were there." - mother of the bride.
I've worked full-time at daily newspapers in New England, freelanced for the Associated Press and organized community arts projects before relocating to Minnesota with my spouse. My teaching background equipped me to train good assistants and and provide gentle guidance to clients while my software development experience sped the technological jump from film to digital photography.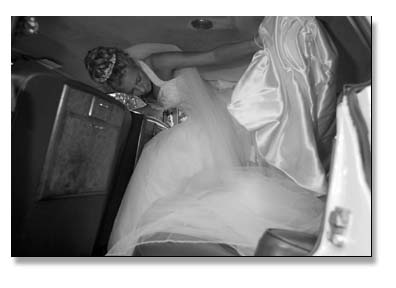 Digital provides you cutting-edge advantages in online proofing and ordering (via PICtage.com) as well as state-of-the-art storybook album and DVD design. I now shoot exclusively in the digital medium, using Canon's EOS-1D Mark II and 10D bodies with a range of fast Canon lenses that can accommodate low-light conditions with or without additional flash.
"...we missed your wedding, but after seeing the pictures we felt as if we had been there." - guestbook at online proof site
I look forward to talking with you about your wedding photography needs.
---
View more of my photos at PICtage.com: register (it's free) and search with event key JuliaChengPhoto.